We are your source for
COLLETS
FOR ALL AUTOMATIC BAR MACHINES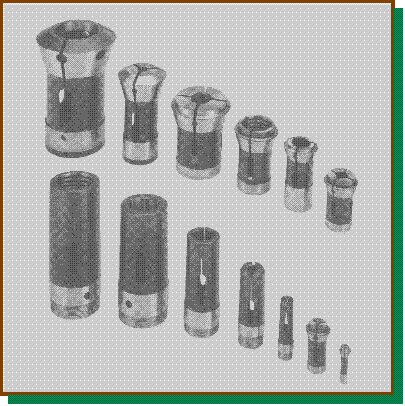 Main Spindle Collets
Feed Fingers
Pick Off Collets
Bar Feed Collets
Drill/Tool Collets
Collets for Profiles
---
We also recommend:
Quick Change Collets
Collet Pads
Sealed Collets
2 piece Feed Fingers
Special Feed Fingers:
Ceramic
Serrated/Smooth
Lined
Plastic
Variations in slots, serrations, decimal, fractional, inch, metric.
Multispindles, Rotary Index, Single Spindles, Bar Feeds
American and Foreign Machines. We specialize in hard to find collets.
Very competitive prices and deliveries.