We are proud to offer the
DF 0-40 DIAMETER
IN-PROCESS GAUGING SYSTEM
<![if !vml]>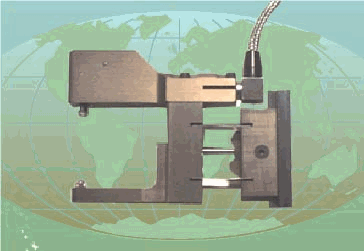 <![endif]><![if !vml]>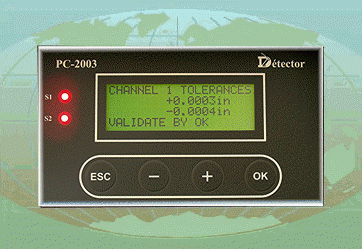 <![endif]>
PC2003 Amplifier and Sensor (model 0-40)
The DF 0-40 System is designed to measure the diameter of each workpiece as it indexes from one position to the next. It is particularly designed for use on multispindle automatics and transfer machines with quick response to measure during the fast indexing of workpieces. The self-centering caliper ("C"-Frame) design minimizes errors caused by inaccuracy of the machine. The gauge features an adjustable anvil for setting nominal size. The DF 0-40 can also be used for certain width and bore dimensions.
The PC2003 Amplifier/Controller is programmable for upper and lower tolerance limits. Readings outside the tolerance band can be set to activate built-in relays that can be used for an alarm or other action, such as stopping the machine, alerting the operator, or diverting defective parts.  These actions can be defined with multi-part and multi-cycle delays…Perfect for assuring "zero defects"!
The output value of the probe and current status are displayed on the PC2003 Amplifier.  The output of the amplifier may be connected to a computer via an RS 232 connector for use with SPC studies, printouts, and other analysis programs.
Click here for more information on Detector SPC Software
<![if !vml]>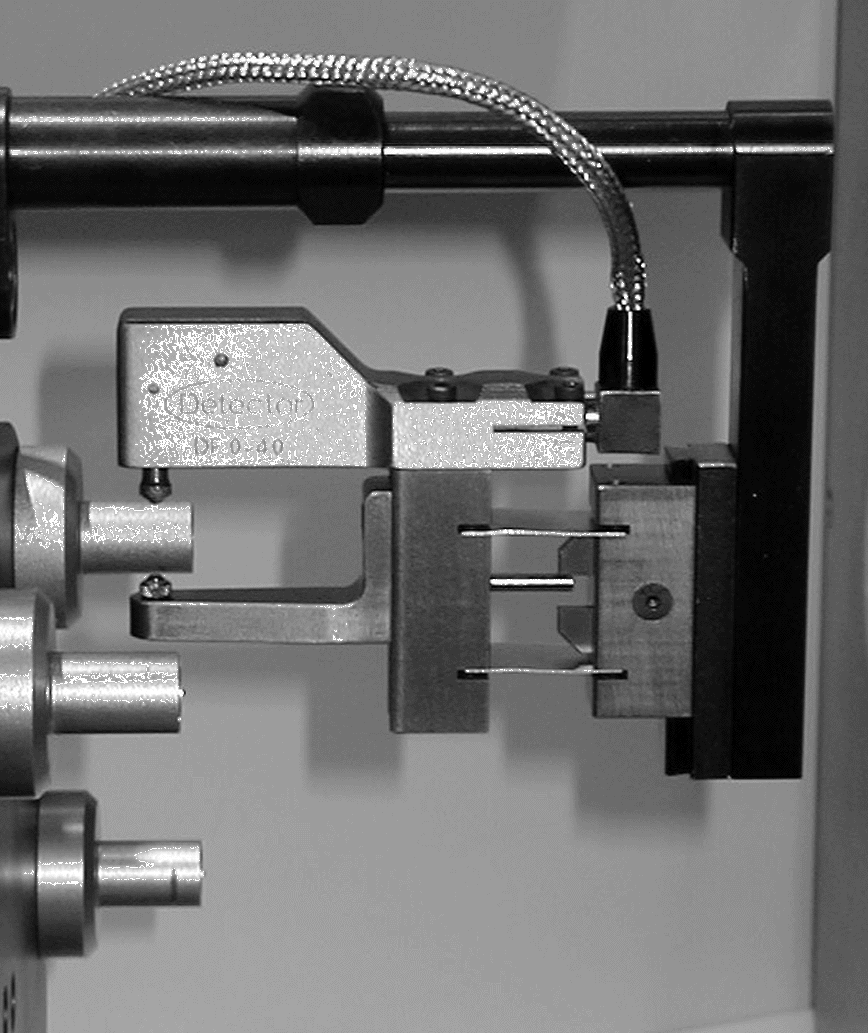 <![endif]> Some of the uses for the DF 0-40 include:
Presence or position of Threads, Knurls, Lettering, or other features

Part out-of-roundness

Diameter before rolling

Diameter after shaving

Diameter of grooves; position or width of grooves

Distance between opposite faces (width of gear blanks, etc)

Taper in diameters or faces (using multiple gages)
For corrective actions our customer installations include the following:
Shut Off Machine

Divert Bad Parts

Turn on Alarm or Light

Stop Feed or Inhibit Cycle

Automatically Adjust Tools (PC and CNC controls). Or divert bad parts and shut down machine after a certain number of bad parts. Monitor Statistical Process Capability Trends.
Click here for detailed SPECIFICATIONS

Return to TOP OF PAGE